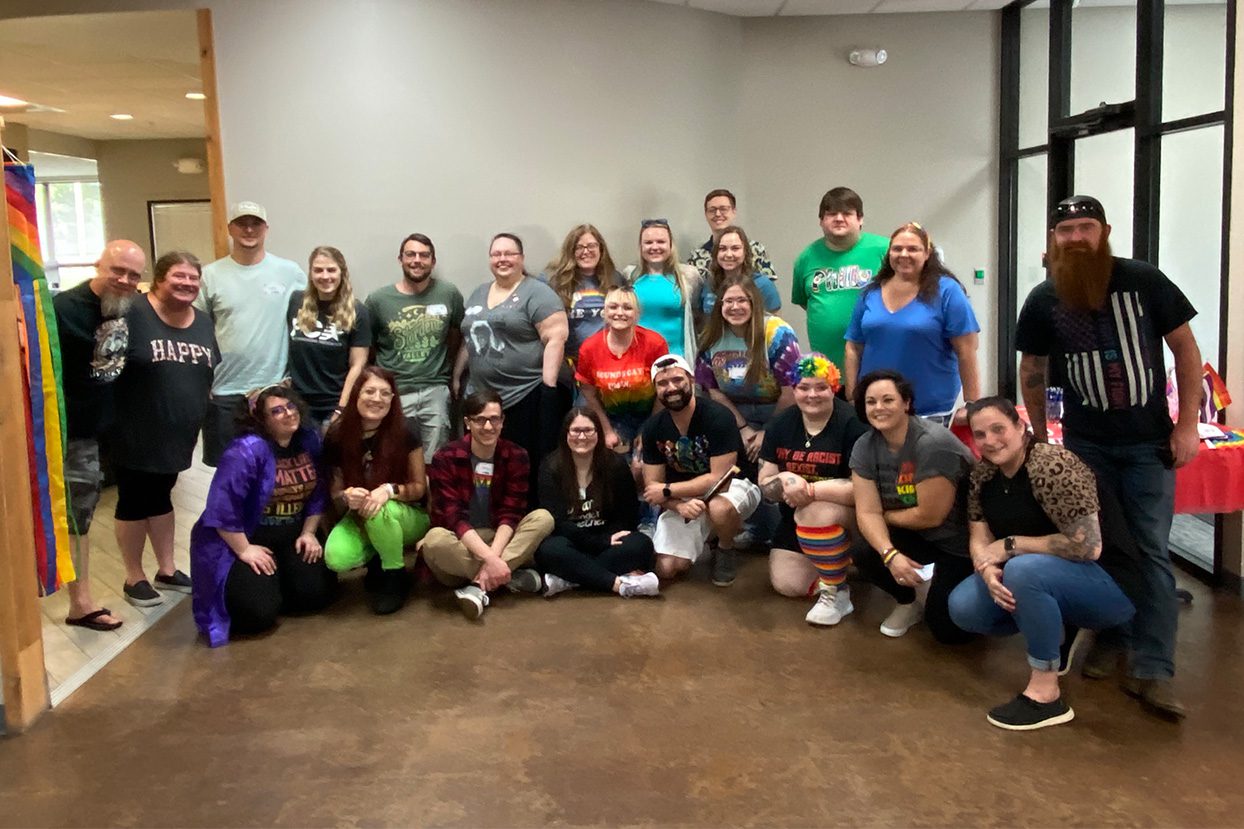 Celebrating Pride Day: Embracing Inclusivity and Generosity
As we bid farewell to Pride Month, we reflect on our remarkable Pride Day celebration—an employee-led event that exemplified our dedication to inclusivity and individuality. From the activities to the successful fundraising efforts, we came together to create unforgettable memories and support two deserving organizations.
A Day of Fun and Unity
Our Pride Day was a fantastic opportunity for our employees to showcase their unique personalities and foster a sense of togetherness. We ate, played, and enjoyed each other's company, all while proving we can really nail a theme party. It was a day of laughter, connection, and celebration—truly a remarkable display of our ability to have a blast and embrace our diversity.
Making a Difference
Beyond the fun, our Pride Day had a meaningful purpose. Thanks to the extraordinary generosity of our team, we raised $1,200 for two worthy organizations: The Attic Youth Center and The Trevor Project.
The Attic Youth Center, based right here in Philadelphia, is dedicated to supporting LGBTQ+ youth by providing them with a safe space, counseling, and educational programs. Their mission aligns perfectly with our commitment to inclusivity and ensuring that every individual feels valued and supported.
The Trevor Project is a leading national organization focused on crisis intervention and suicide prevention among LGBTQ+ youth. By offering 24/7 helpline services, counseling, and educational resources, they provide a lifeline to those who need it most.
Our Pride Day celebration exemplified our commitment to inclusivity, individuality, and philanthropy. We had a blast while supporting important causes, leaving a lasting impact on the lives of LGBTQ+ youth. As Pride Month concludes, let us carry forward the spirit of unity and compassion, embracing diversity every day and making a difference in our community.