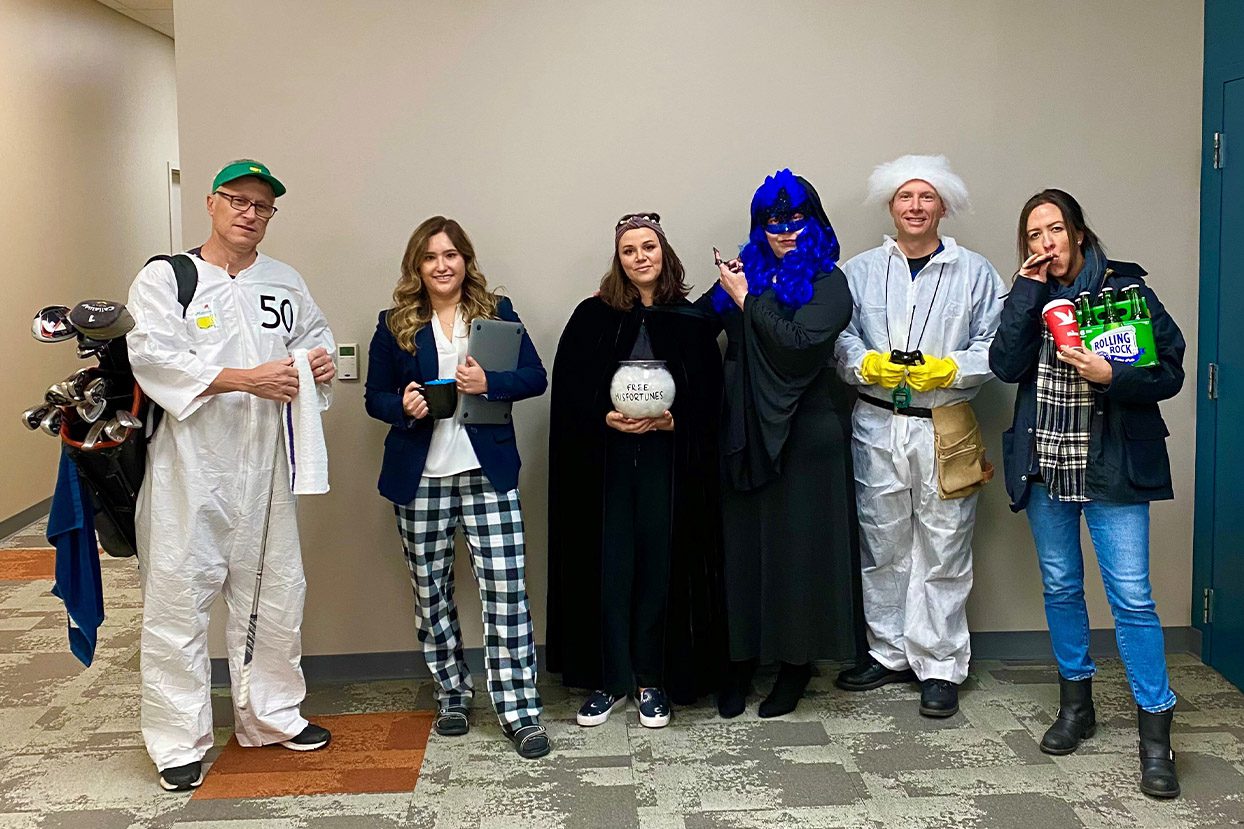 Halloween 2021: Fangs for the Memories
We gave 'em pumpkin to talk about at our annual Halloween Costume & Pumpkin Carving/Painting Competition! Whether dressed as zombie at their home office desk or here in the office as a Hocus Pocus witch, our teammates got creative no matter where they were. Many were inspired by the cultural spirit of 2021 (think Ted Lasso, Marvel, Mare of Easttown, & Zoom meetings), others brought life to a play on words (like Marilyn MonRobot & The (Mis)Fortune Teller), and some kept it classic. It all added up for a very competitive race!
For both competitions, we uploaded our photo submissions and voted virtually.  Thanks to all for participating so enthusiastically. Congrats to our winners & Happy Halloween!