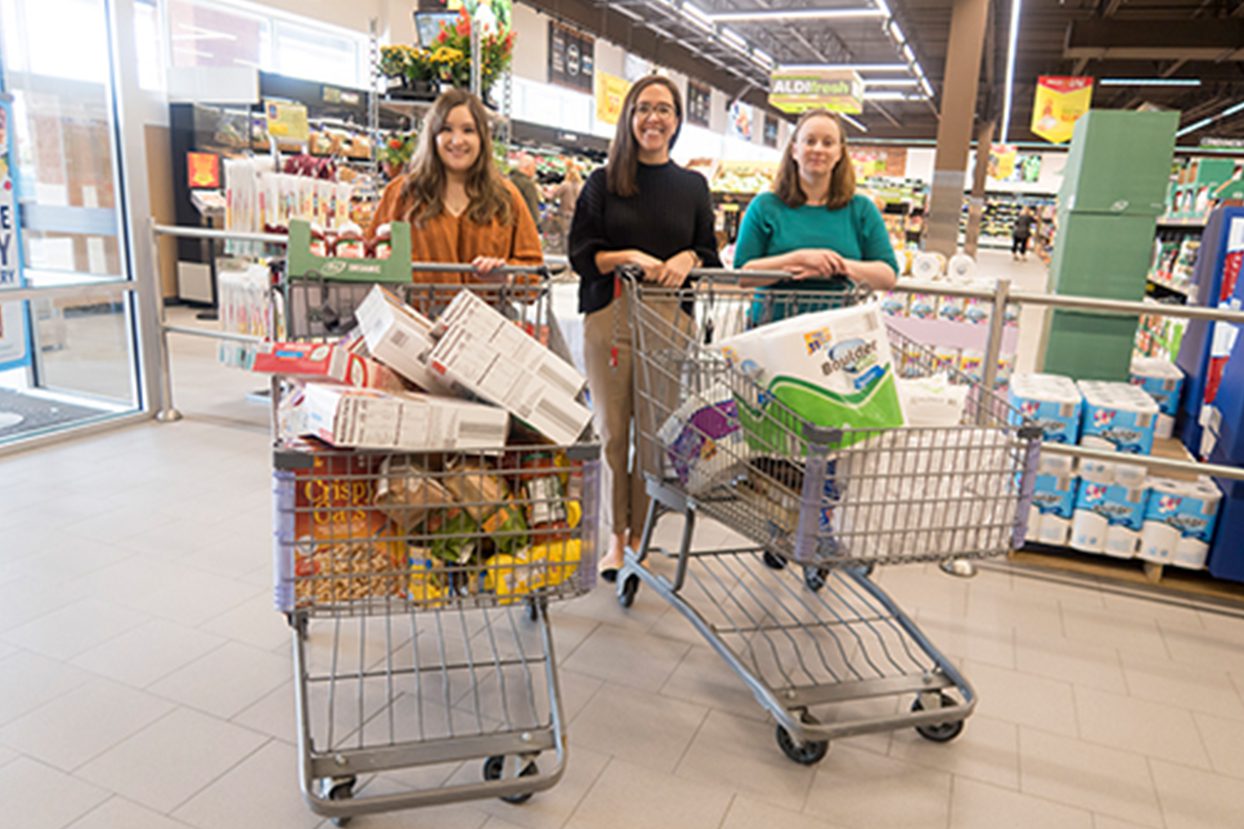 MSS Closes Out Move for Hunger Food Drive
The MSS Knockout Tournament kicked our month long Move for Hunger food drive into high gear. (Check out their blog for a feature on the event!) Our employees came out in droves to continue to donate in support of the initiative. And all of their additional financial donations enabled us to shop in bulk for some of our local food pantry's most requested items. Thanks to their generosity, we delivered 374.45 pounds of food and hygiene products to Manna on Main Street!
We are proud partners of Move for Hunger, a non-profit organization that works with over 1,000 relocation companies across North America to collect non-perishable food items and deliver them to food banks. Their support helped us to provide these much-needed items for our community at large. In Pennsylvania, nearly 1.6 million people, or one in eight, are food insecure. And in our own Montgomery County, 10% or more than 80,710 individuals are food insecure (13.2% are children). Thank you to both Move for Hunger and Manna on Main Street for their dedication and commitment in the fight against hunger.
###
About Manna on Main Street: Manna is committed to ending hunger in our community, and improving food security throughout the North Penn region by providing food, fulfilling social service and education needs, and conducting community outreach. Learn more.
About Move for Hunger: To date they have delivered more than 11,379,245 pounds of food to banks across the US & Canada. These food donations account for more than 9,566,038 meals for people in need. Learn more about their organization.