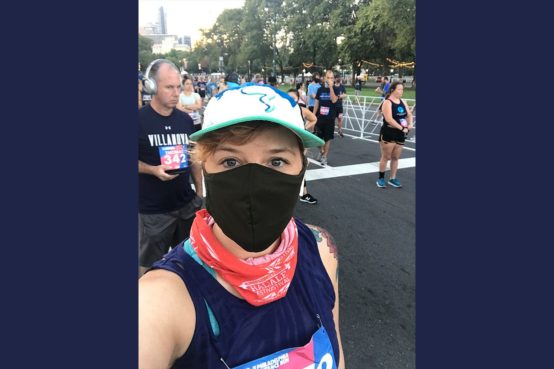 MSS Works Up a Sweat at the Philadelphia Distance Run
Our very own Jessie Mitchell repped us during the Philadelphia Distance Run on September 19th! She laced up her sneakers in support of The Attic Youth Center, which creates opportunities for LGBTQ youth to develop into healthy, independent, civic-minded adults within a safe and supportive community.
As Jessie said, "I'm just out here sweating, but the people at the The Attic are the good guys – doing good things, for good reasons." But we think she sold herself short. She raised $450 for the cause! Thanks to all our teammates who helped her reach that mark. Congrats, Jessie! We hope she enjoyed that post-race hydration.