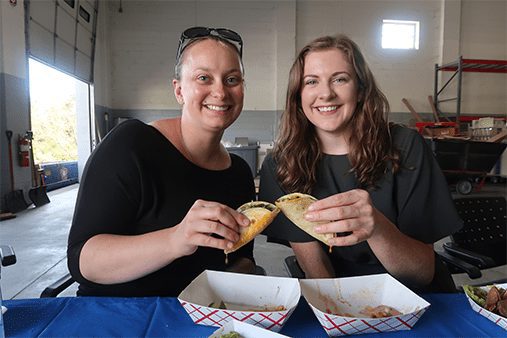 So Long, Summer. Hello, Managers' Picnic!
So long, summer! We feted the end of the season during our annual MSS Managers' Picnic. This longstanding tradition began as a way for Management to thank all employees for their hard work and dedication, particularly during the busiest months of the year. We ditched the BBQ this time around in favor of some festive food trucks. We showed off our brains, brawn, AND competitive spirit playing games, trivia, and a high stakes cornhole tournament. And no Managers' Picnic is complete without President & CEO Tim Hughes's companywide champagne toast. Nothing like some words of wisdom and a little bubbly to close out the celebrations!
Congrats and well done to all our winners. And special thanks to Dos Hermanos Tacos & The Happy Pita for serving up those delicious, savory bites!