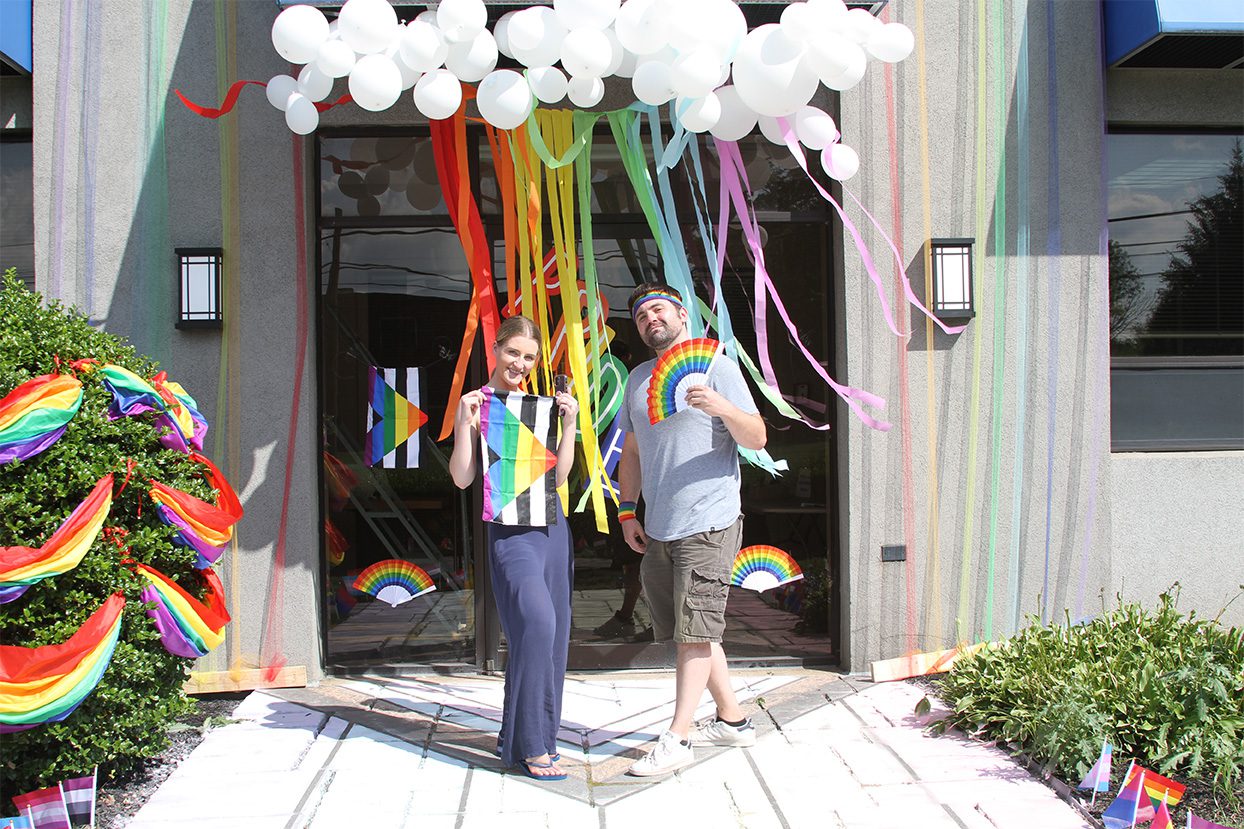 The Attic Youth Center Donation Event
To round out our Pride Month celebrations, we turned our focus on giving back to the community. The Attic Youth Center is a nonprofit LGBTQ organization located in downtown Philly. As the only organization in the city that exclusively serves LGBTQ youth, The Attic's goal is to provide a sense of community and develop programs and services to counteract the prejudice and oppression that LGBTQ youth often face. All Attic programming is based on a youth development model and aims to build community, reduce isolation, combat homophobia, promote knowledge and life skills, and develop future leaders. We have proudly supported this worthy organization in the past and were thrilled when they began accepting donations again as COVID restrictions began to lift.
After speaking with The Attic to understand their current needs, we rallied our team members to donate towards purchasing low-value gift cards to be used as prizes/participation incentives for their young members to earn throughout their Pride-related contests and competitions (which for them go through September to coincide with the Philly Pride Parade). Our generous employees dug deep to raise $875. That bundle, coupled with an MSS company match, allowed us to purchase $1750 worth of low-value gift cards.
Thank you again to our big-hearted team members & Happy Pride!