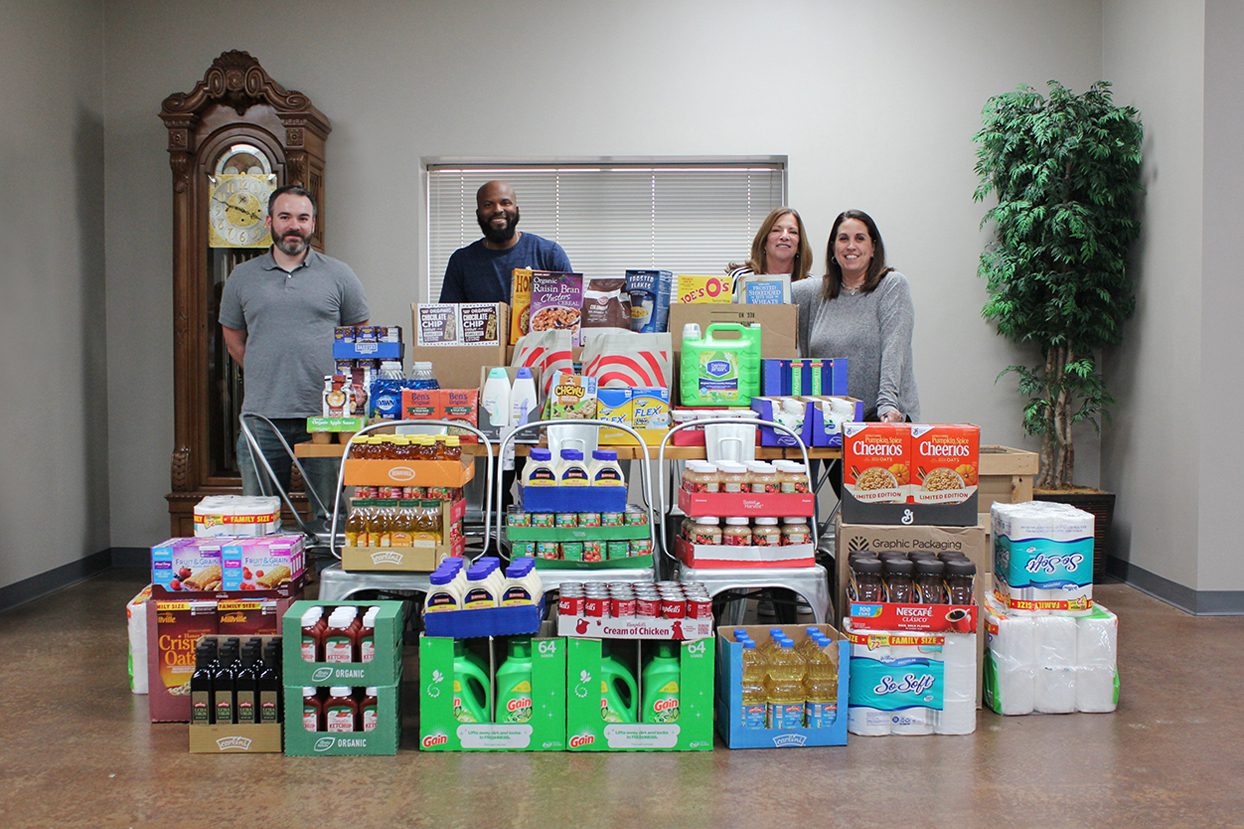 We Took Action for Hunger Action Month
This September, we answered the call to do what we could in support of Hunger Action Month, an initiative designed to inspire the public to take action on the issues of hunger. Advocates from across the country work to shine a light on the 35 million individuals facing food insecurity nationwide.
In partnership with our friends at Move for Hunger, we hosted an in-office and virtual food drive. Thanks to our teammates' generosity, in addition to their amazing physical donations, we also raised $445. MSS matched that monetary donation which enabled us to purchase in bulk after consulting our local food pantry's list of most-requested items.
All in, we donated 615 lbs. of food and hygiene products to Manna on Main Street, which is equivalent to 512.5 meals!
By the way, there are more ways than one to make a difference! You don't just have to contribute financially. Here are some other ways to help fight hunger near you:
Garden of Health Volunteers – Harleysville
Manna on Main Volunteers – Montgomeryville
Give time: Volunteers assist with Manna's sit-down meal, preparing and distributing to-go meals, producing Meals on Wheels meals, various tasks within Manna's Market, and administrative support. Learn more: https://mannaonmain.org/give-time/
Feeding America: Nationwide Volunteers – Nationwide