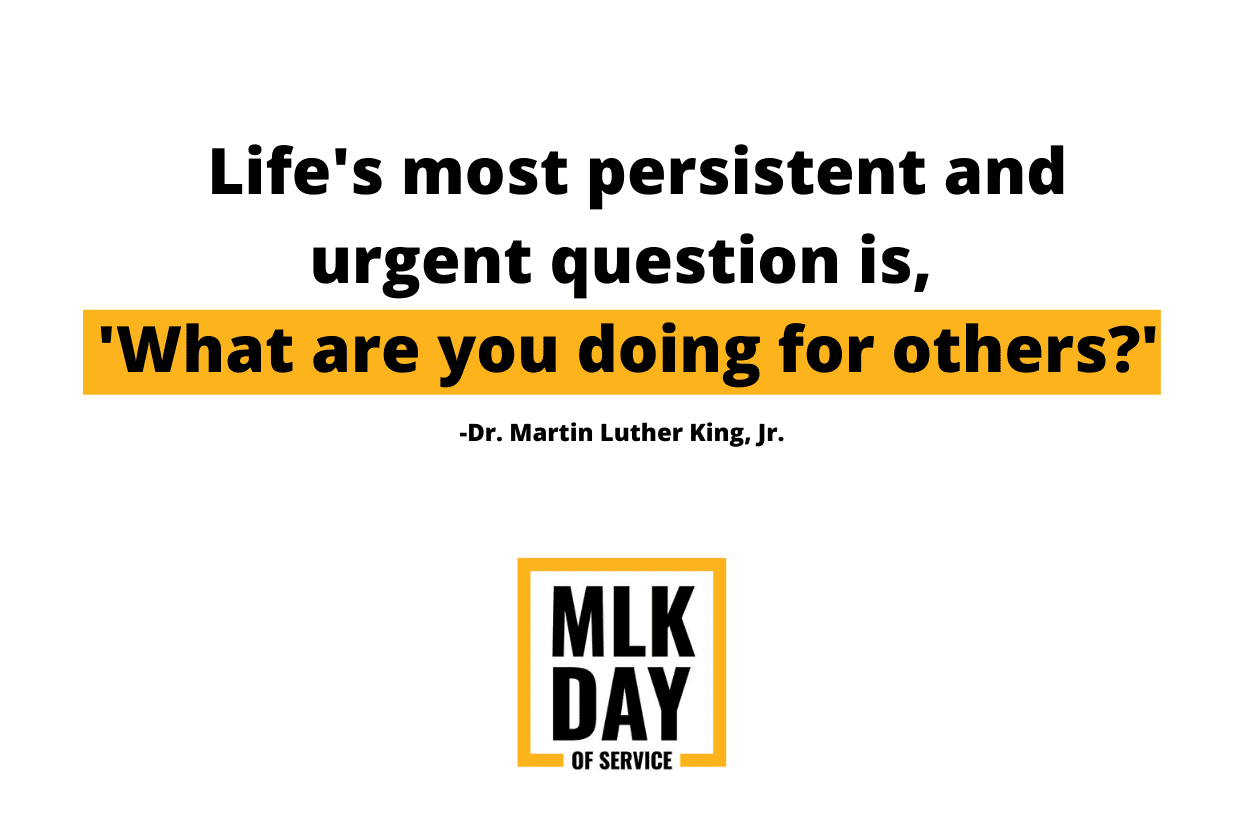 You Can Make a Difference in a Day
In honor of Dr. Martin Luther King, Jr. and his legacy of service, we're inspired to share ways that we can all roll up our collective sleeves (physically and virtually!) and help the communities around us. Remember, no act is too big or too small – every effort is impactful.
Here are just a few ways that you can make a difference:
Head over to VolunteerMatch to find a volunteer opportunity in your area. Virtual opportunities are available!
The Red Cross is experiencing the worst blood shortage in over a decade. Find a drive to donate.
Pick up litter in your neighborhood – encourage your family members and neighbors to join!
Join 'Be My Eyes', an app that connects blind and low-vision individuals with sighted volunteers and companies from all over the world through a live video call to tackle challenges and solve problems together.
For more virtual volunteer opportunities, click here.