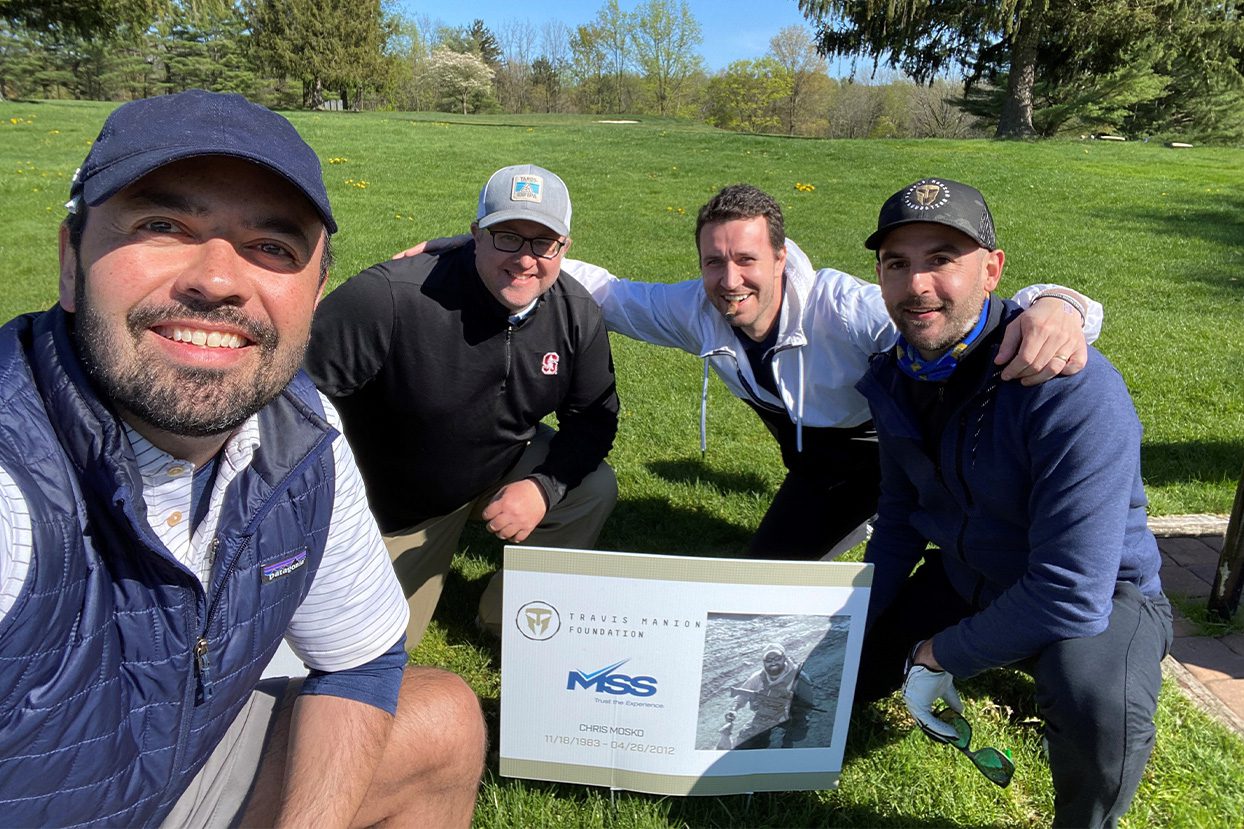 14th Annual 1st Lt Travis Manion Memorial Event
MSS is a proud supporter of the Travis Manion Foundation (TMF). Since 2012 we have donated a portion of proceeds of each military member third party assignment we handle. TMF was formed in memory of First Lieutenant Travis Manion, an alumnus of both the United States Naval Academy and LaSalle College High School. In 2007, during his second tour in Iraq, he was killed while saving his wounded teammates. Today, Travis's legacy lives on in the words he spoke before leaving for his final deployment:
If Not Me, Then Who...
Our support of TMF has a personal twist, as he was a high school classmate of Tim, Jr., Vice President of Strategy & Marketing. On behalf of MSS as a sponsor, Tim was thrilled to join some fellow friends and classmates to participate in the most recent fundraiser, the 14th Annual 1st Lt Travis Manion Memorial Event at Doylestown Country Club on April 26th.
It was a memorable and fun-filled event that included the "Team Travis" golf outing, lunch, cocktails, dinner, prizes, and an exciting auction, with all proceeds benefitting TMF.
###
About TMF: The mission of Travis Manion Foundation is to empower veterans and families of the fallen to develop character in future generations. Before Travis left for his second and final deployment in support of Operation Iraqi Freedom, he explained why he had to return to the war in five simple words: "If Not Me, Then Who…" These words have inspired a national movement that is growing rapidly. Veterans and families of the fallen are spearheading this movement to build a nation of heroes in which character, leadership and service are in action every day.