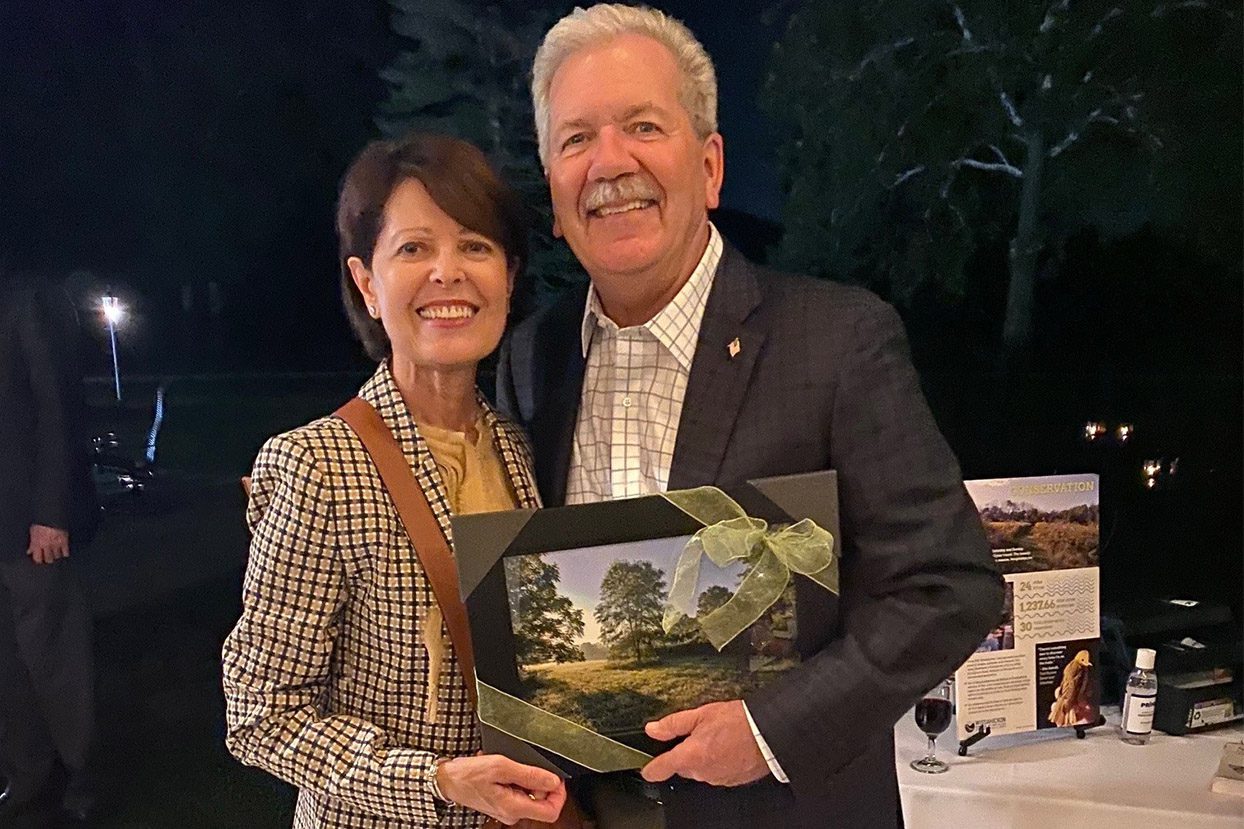 Wissahickon Trails Honors MSS President at Green Ribbon Gala
MSS is a longtime supporter of Wissahickon Trails (formerly Wissahickon Valley Watershed Association), whose mission is to protect the land and waterways of the Wissahickon Valley. It's a lesser-known fact that our company support is inspired by the individual support of MSS President/CEO Tim and his wife, Aurora.
On Thursday, October 15, Wissahickon Trails honored Tim and Aurora at their annual Green Ribbon Gala. As champions of open space preservation for the last 25 years, their support and leadership have contributed to the preservation and restoration of 45 acres in the Prophecy Creek corridor. By allocating EITC funds via MSS, they have also funded the educational programs at Wissahickon Trails since 2012. Tim currently serves on their Board of Advisors.
Looking to enjoy some fresh air? Consider the Wissahickon Valley. With over 24 miles of trails stretched across 12 preserves in Montgomery County, Wissahickon Trails offers something for everyone. Find your walking route: https://wissahickontrails.org/explore-the-watershed/find-your-trail.
Congratulations, Tim & Aurora! And happy trails to all.