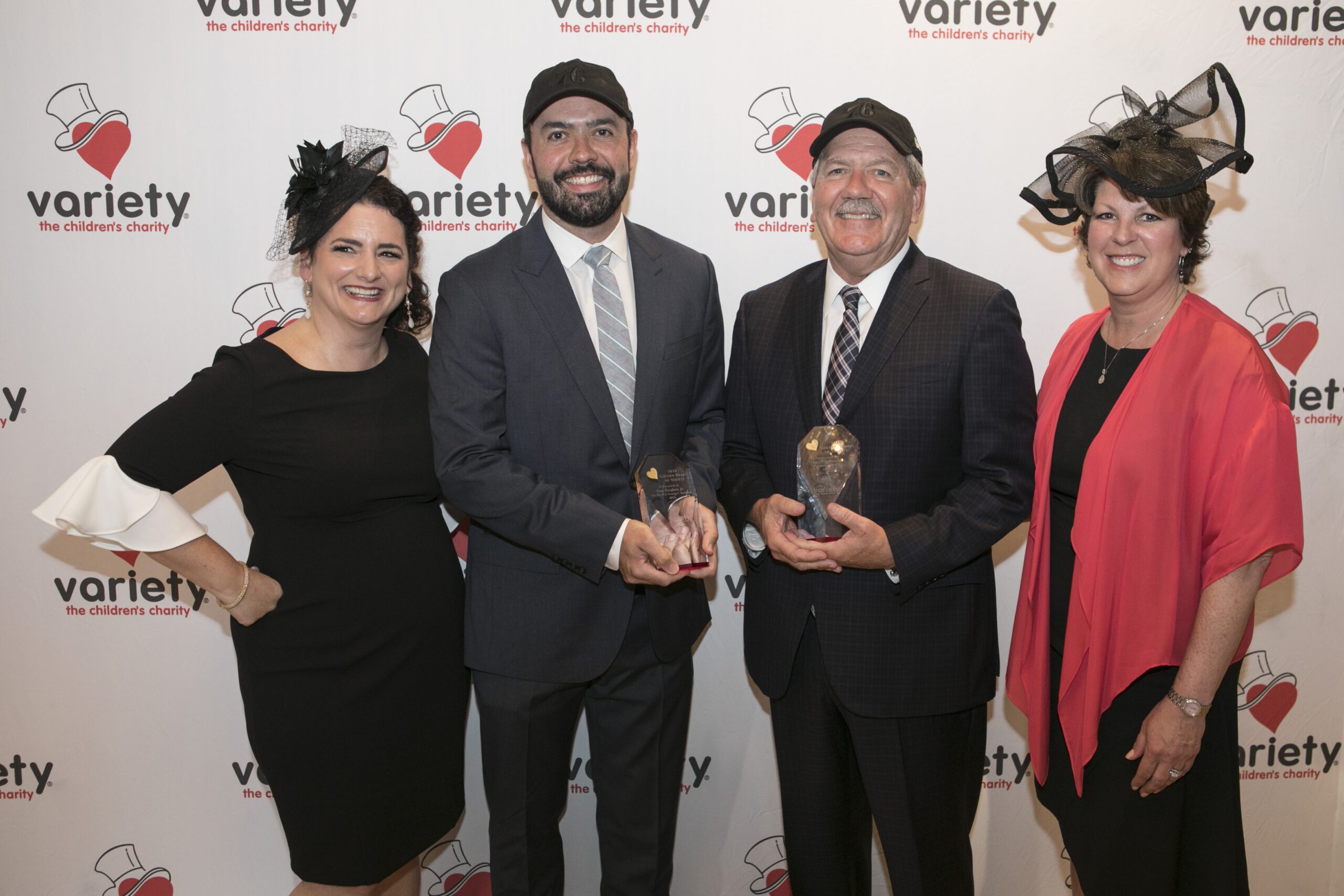 Hearts of Gold: Tim Hughes, Sr. & Jr. Win Golden Heart of Variety Awards
Variety–The Children's Charity honored both Tim Hughes, Sr. and Tim Hughes, Jr. as their 2019 Golden Heart of Variety award recipients at Philadelphia's beautiful Fairmount Water Works. Dubbed the Black Hat Bash, the evening celebrated both Tims as well as Sesame Place Park President Cathy Valeriano.
Elmo and some fellow MSS employees were on hand to toast the recipients and dance the evening away. While some party goers were a little more creative with their black hat choices, the Tims at least stayed true to their Philly roots with Sixers caps. (Editor's Note: The Sixers DID go on to beat the Toronto Raptors in Game 3 of the NBA Conference Semifinals that evening. Coincidence? We think not! Maybe they should have slept with those hats on for the rest of the series, though…)
For over 20 years MSS has been a proud supporter of Variety's mission to enrich the lives of children and young adults with disabilities .
Thank you, Variety, for your partnership over the years. You continually inspire us. My son and I certainly do appreciate the recognition tonight and we are honored to be selected. We plan to support the organization for many years to come. -Tim Hughes, Sr.