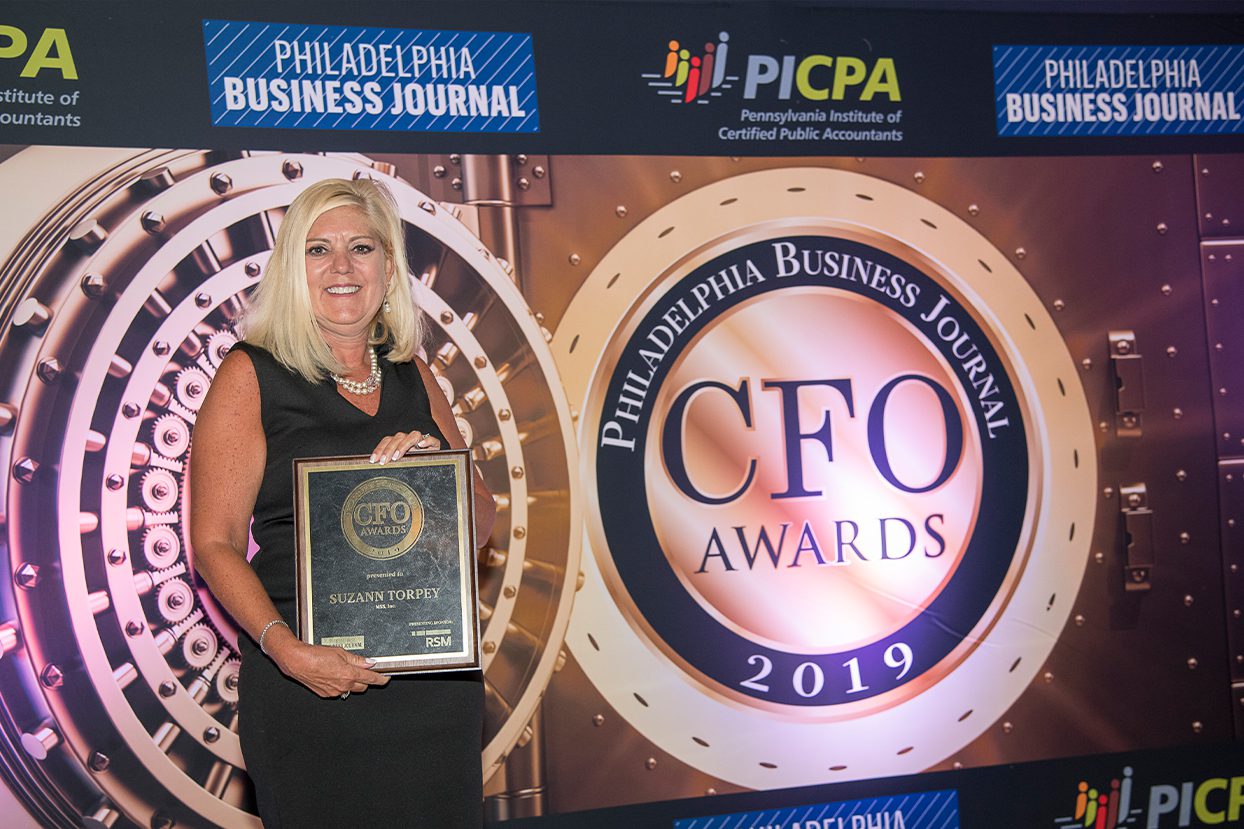 MSS CFO Sue Torpey: Philadelphia Business Journal 2019 CFO of the Year
The Philadelphia Business Journal selected MSS CFO Suzann Torpey as a 2019 CFO of the Year! As the Business Journal wrote, "It's a dynamic, transparent, disruptive world out there, and CFOs today need to do far more than tally up the balance sheet. They work at high speeds, under immense scrutiny and with uncertain futures. That's why an excellent CFO is a key to a high-performing company. It's also why the Philadelphia Business Journal CFO of the Year Awards are so important. We honor the best and the brightest: these executives exemplify the professionalism, integrity, resilience, mastery of all the financial and people skills that make a great CFO.
How did we choose the winners? They were selected by the Business Journal editorial team from a slate of nominees. We focused on several criteria that included the following: financial accomplishments, tenure and scope of responsibilities, leadership, respect and influence within the company, community involvement and stewardship of the company's business model."
Sue was honored on July 18, 2019 at the Crystal Tea Room in Center City Philadelphia. Congratulations to Sue on this amazing, well-deserved accomplishment!