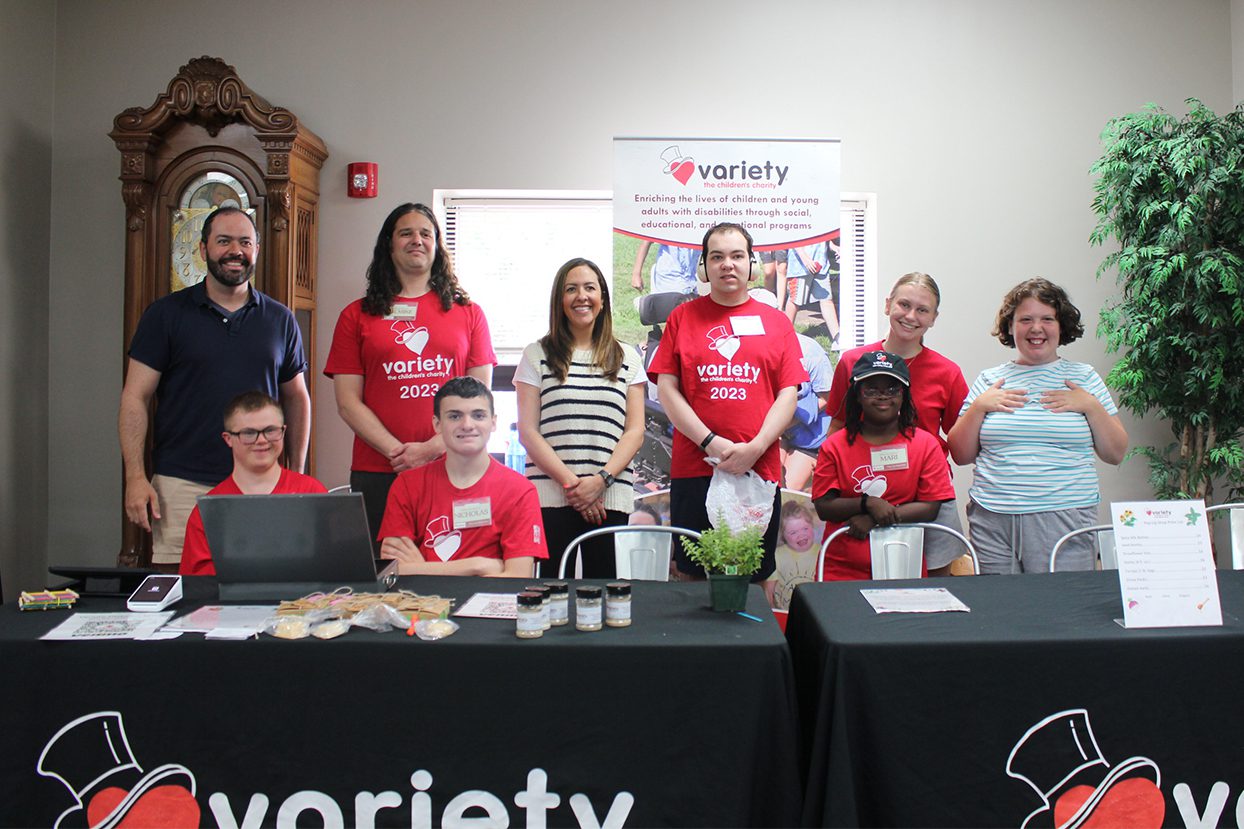 MSS Hosts Variety's Students for Pop-Up Farm Stand
MSS mid-summer shindig: part one! We sweetened our annual mid-July employee event by also playing host for Variety – the Children's Charity of the Delaware Valley's summer high school vocational students! These fabulous campers brought their pop-up farm stand and sold homegrown herbs and vegetables, honey, cookies, crafts, and more. Our teammates shopped 'til they dropped, all while having the opportunity to engage with these spirited and dynamic youngsters.
Proceeds from the pop-up shop will go towards improving the quality of life for children with disabilities who live in the Delaware Valley. Variety children and young adults participate in programming ranging from after school programs to weekend arts to summer camps to vocational workforce development programs–all designed to foster independence and prepare them for life.
Thank you to Variety for providing us with the chance to participate in this wonderful initiative.