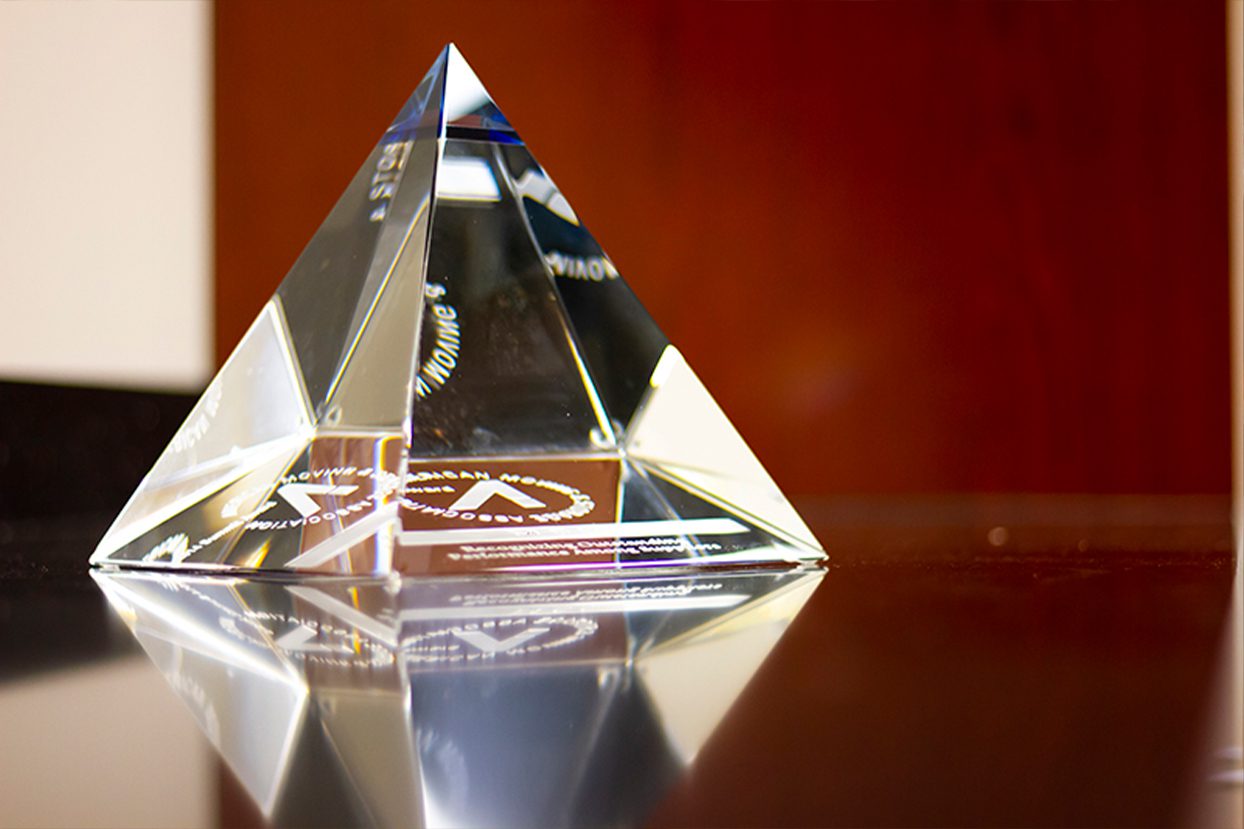 MSS Wins AMSA's Summit Award for Unprecedented Third Time
While in the midst of the COVID-19 turmoil, MSS was named the winner of the 2019 Summit Award, presented annually by the American Moving & Storage Association (AMSA) to an outstanding industry supplier. The Summit Award is the moving industry's most prestigious supplier recognition as the recipient is selected directly from customer nominations. This recognition marks our record third Summit Award win; we were the inaugural recipients in 2009 and were honored again in 2014.
We were scheduled to receive the award in March at AMSA's Education Conference & Expo in Orlando. Of course, the event was canceled and plans for an industry-wide announcement of all award winners put on hold. So while we lost our moment in the literal spotlight, we're grateful to see ourselves in a figurative one by way of the current issue of AMSA's Direction Magazine!
"MSS is extremely proud to have been selected for the AMSA Summit Award in every year of eligibility since the inaugural introduction of this category of supplier recognition," said Tim Hughes, President and CEO.  "We take nothing for granted and want all our customers to know that this means the world to us.  We have extraordinary people working at MSS and this is true validation of their sincere efforts to bring the best they have, every day, to support this wonderful industry.  Thank you."
"Congratulations to MSS for receiving well-deserved recognition for an unprecedented third time as a top supplier in the moving and storage industry." said John Becker, interim president of the American Moving & Storage Association. "MSS has a long history, not only as a company, but as a committed supporter of the moving and storage industry. They are an excellent supporter of AMSA, the industry and provide customer-driven aid in relocation support, crating and other complimentary services for movers throughout the U.S."
The Summit Award reflects AMSA's and the industry's recognition of outstanding performance among suppliers that may be demonstrated through strong leadership, visionary thinking, customer service practices, and development of an innovative product or service. In addition, award recipients have engaged in actions to benefit consumers and the industry, enhance the image of the industry, and addressed a current and compelling social or economic issue.
Our win is a testament to the work our team members do every day to gain the trust, loyalty, & support of our customers. Every single interaction is impactful. Thank you and congratulations!