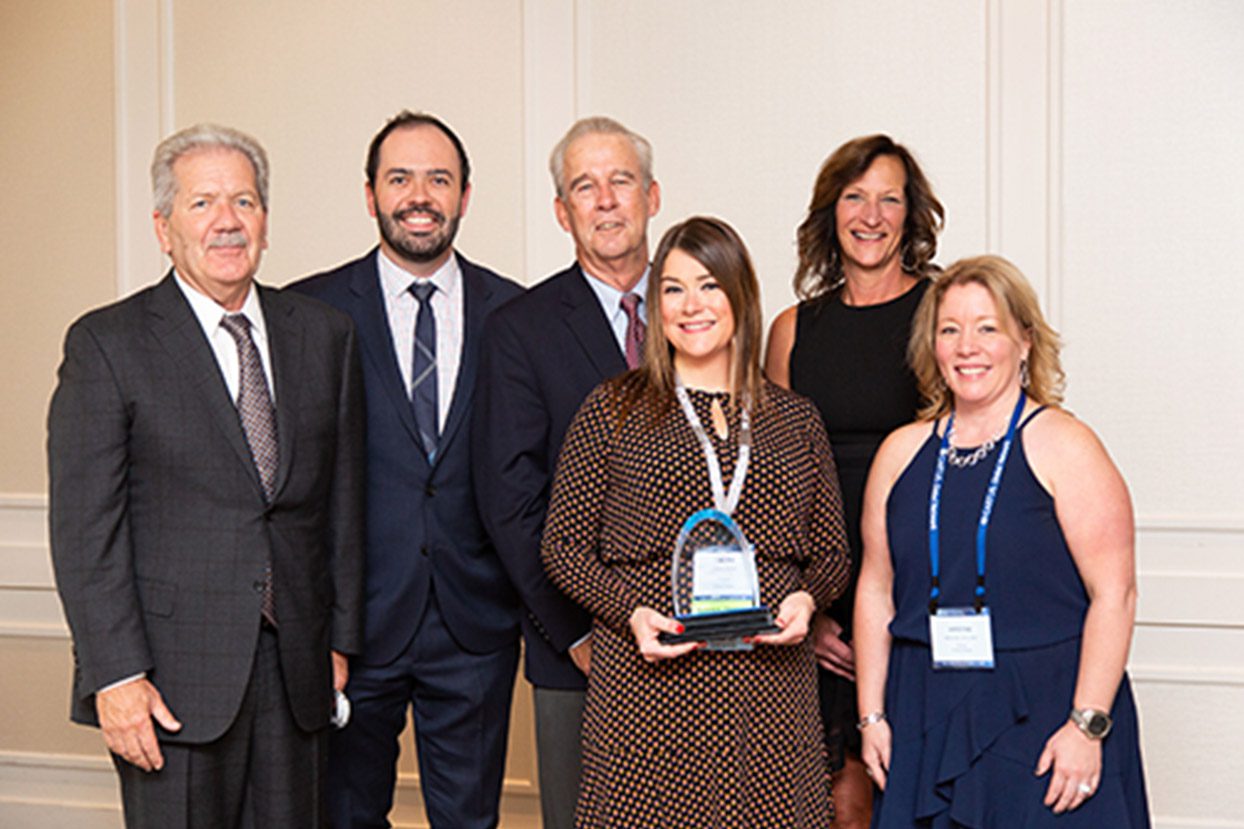 MSS Wins Cartus's Platinum Commitment to Excellence Award
Each year Cartus, a leader in global relocation services, recognizes the vital role their supply chain plays in a relocation during their Annual Global Network Relocation Conference, this year held at the Westin Copley Place, Boston in Boston, MA. As proud Diamond Sponsors, we learned from and collaborated with both our partners at Cartus and our fellow supply chain providers throughout the conference.
And we did not leave empty-handed! MSS was named winner of the Global Network Commitment to Excellence Platinum Award for our exceptional service results, the highest level award a supplier can achieve through service performance. This award recognizes a supplier's measurable commitment to excellence and is presented to Global Network service providers who have distinguished themselves by achieving critical performance metrics. To date we have won 12 Commitment to Excellence Awards thanks to the focus and dedication of our team and technicians in the field.
"Relocation can bring on stress for transferees being moved. Having a strong support team helps alleviate stress associated with the change. MSS is one of the Cartus Global Network providers who exhibit the professionalistm, work ethic, attentiveness and commitment to excellence that this award stands for," said Mike Brannan, Senior Vice President, Global Supply Chain Management. "The synergy between MSS and Cartus, plus their ability to go above and beyond for our customers, is impressive."  Thank you to Cartus for this singular distinction!
###
About Cartus: Cartus, the market leader in global mobility, provides a full spectrum of global relocation solutions and can successfully move employees into and out of 185 countries. By leveraging innovative solutions and its Leading Edge Analtyics Practice (LEAP), Cartus serves more than half of Fortune 50 companies as well as smaller organizations. Cartus is part of Realogy Holdings Corp. (NYSE: RLGY), a global leader in real estate franchising and provider of real estate brokerage, relocation and settlement services. To find out how our greater experience, reach, and hands-on guidance can help your company, visit www.cartus.com; read our blog; or click www.realogy.com for more information.