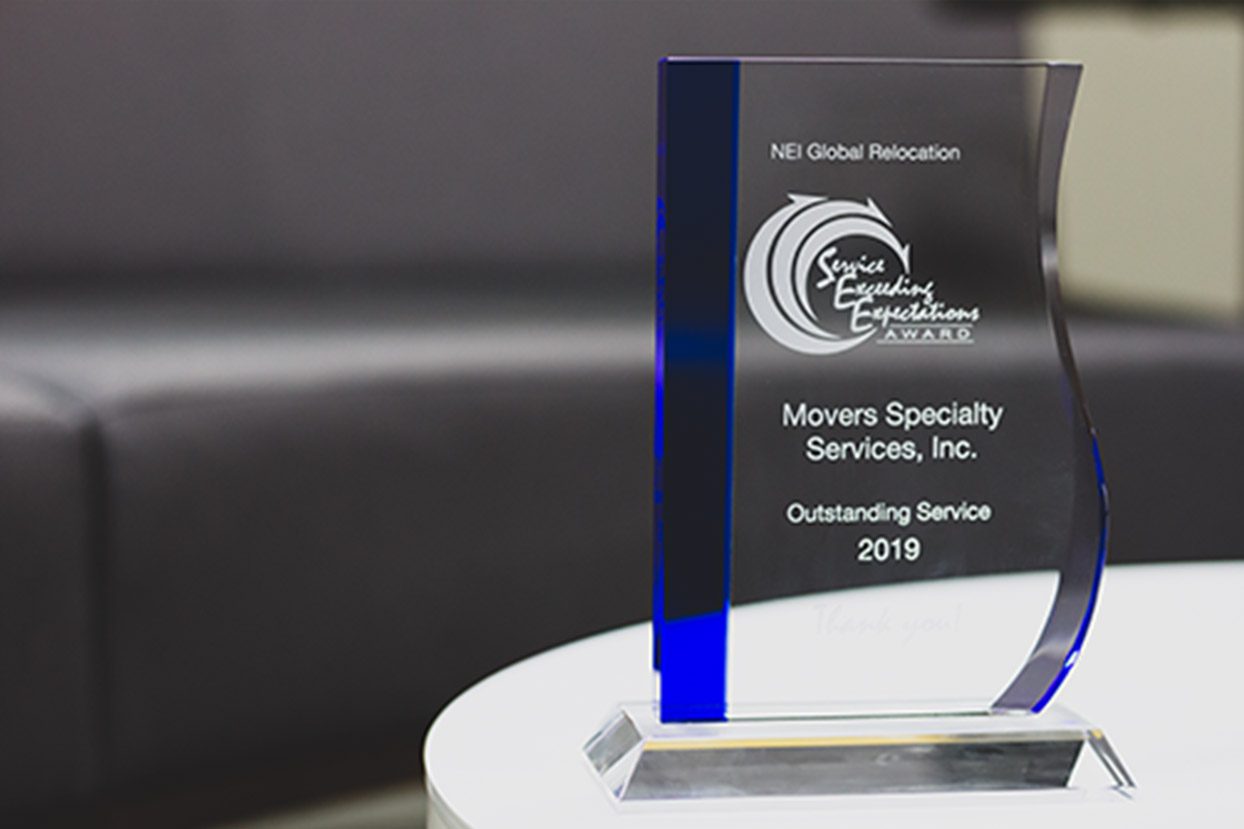 MSS Wins NEI's Service Exceeding Expectations Award
MSS attended this year's NEI Global Partner Alliance Summit in Omaha, NE. The theme, "20/20 and Beyond," brought the future into focus as we discussed NEI's vision and how we can help each other succeed.
But first we took time to reflect on the last year during their awards ceremony. And we're thrilled to share that we earned a Service Exceeding Expectations Award in the Household Goods (Other Services) division! The Service Exceeding Expectations Award is presented to service partners by industry segment and are based on the highest percentile scores, as captured in NEI scorecard processes.
"NEI is proud to recognize and acknowledge key service partners who have proven they are truly committed to delivering on our company's mission of Service Exceeding Expecations to our clients and their relocating families," said Al Blumenberg, SCRP, NEI SVP of Global Client Development and Service Partner Relations. "As we celebrate our seventh year of the NEI Global Partner Alliance Summit, we are very excited to be able to present these service excellence awards to outstanding partners like MSS, Inc. who achieved the highest scores in their category!" Thank you, NEI, for this gratifying recognition.
###
About NEI: NEI Global Relocation partners with 207 clients, including many Fortune 500 and Fortune 1000 companies, to deliver dynamic, world-class, global mobility and assignment management solutions.