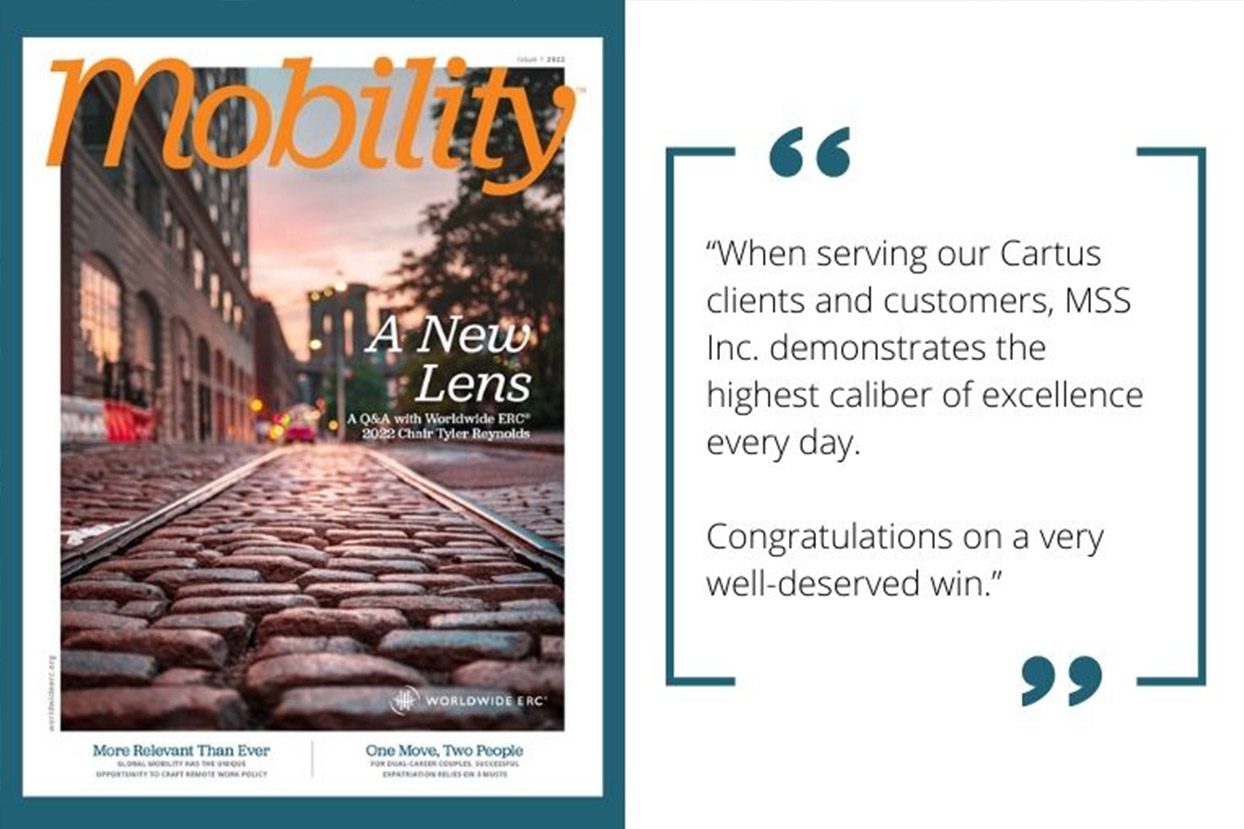 MSS, Inc. was honored for its outstanding performance at Cartus Corporation's 2021 Global Network Conference....
Worldwide Employee Relocation Council's (ERC) Mobility Magazine gave news of our recent Summit Award win top billing in their latest issue! Interesting picture, right? In the absence of awards ceremony photos, we had to improvise. Certainly...
Worldwide ERC's Mobility Magazine, which reaches more than 18,000 relocation professionals monthly, featured a spotlight in their July issue of our own President & CEO Tim Hughes's recent recognition: the Moving & Storage Institute's (MSI)...