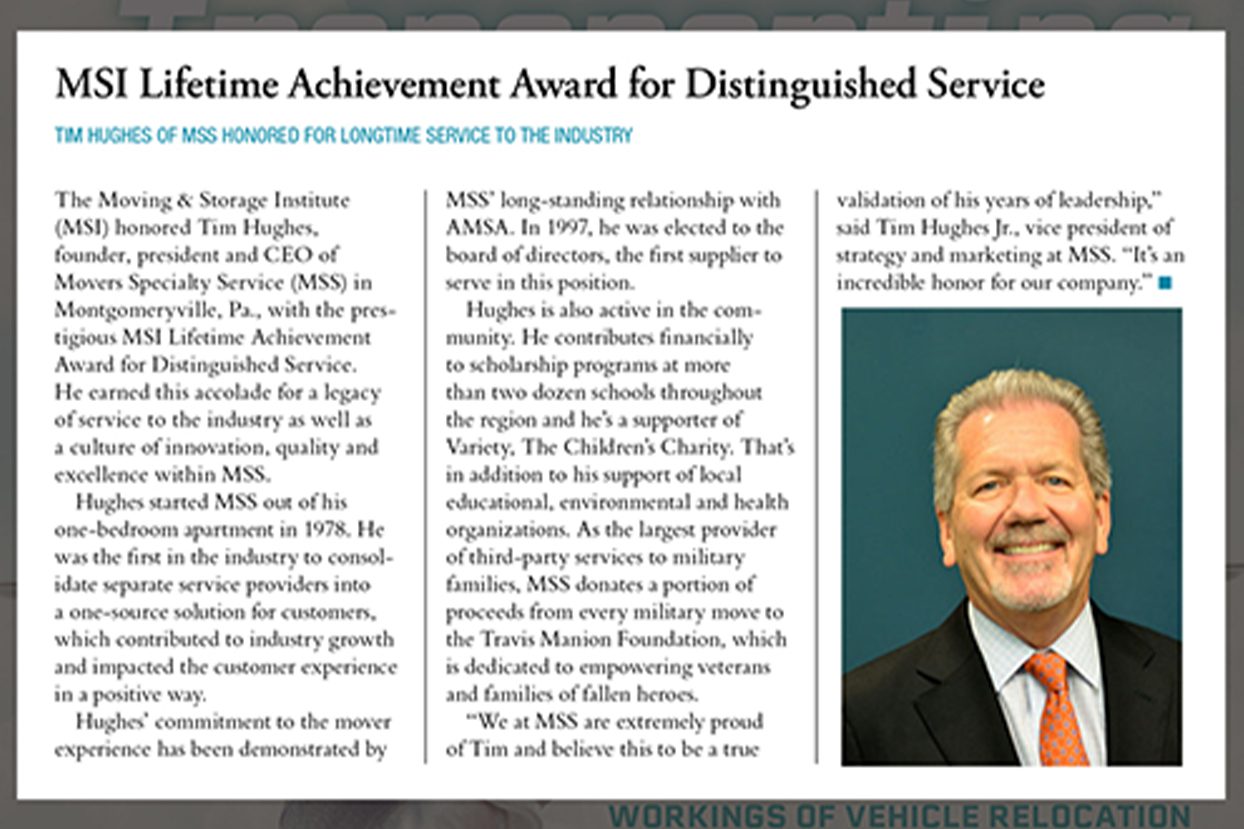 Direction Magazine Features Tim Hughes & MSI Lifetime Achievement Award
The Moving & Storage Institute (MSI) recently honored our President & CEO Tim Hughes with the prestigious Lifetime Achievement Award for Distinguished Service–and the American Moving & Storage Association's (AMSA) Direction Magazine took notice. As they note, "he earned this accolade for a legacy of service to the industry as well as a culture of innovation, quality, and excellence within MSS." Thank you to Direction for giving us an excuse to continue to salute Tim on this incredible, career-defining moment!
###
About Direction Magazine: Direction is AMSA's bimonthly flagship print publication and reaches the approximately 3,500 members of AMSA who make the crucial buying decisions for their companies. This award-winning publication includes news of interest to the entire moving and storage industry as well as stories and profiles about individual member companies. Each issue includes feature stories, company profiles, and legislative and regulatory updates from Washington, D.C. and the states.