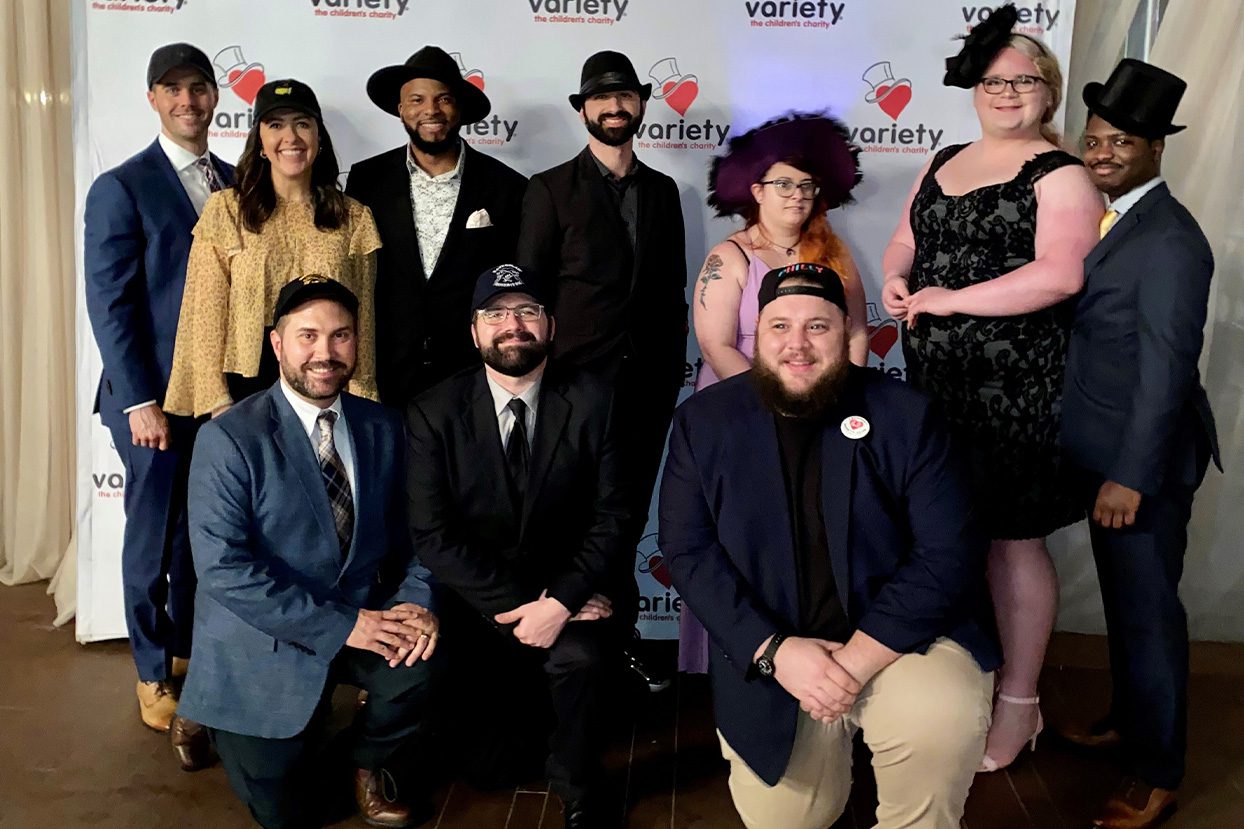 MSS Attends Variety's 2022 Black Hat Bash
For over 25 years, MSS has been a proud supporter of Variety–The Children's Charity's mission to enrich the lives of children and young adults with disabilities.  Every year their patrons gather at Philadelphia's beautiful Fairmount Water Works to mingle, raise money and awareness, and honor the Golden Heart of Variety award winners.
Dubbed the Black Hat Bash, the evening celebrated both Ryan N. Boyer, Business Manager of the Philadelphia Building and Construction Trades Council, and Jerry Sweeney, President & CEO of Brandywine Realty Trust. We were thrilled to be in attendance with several MSSers and their guests. Thank you to Variety for hosting us for a lovely evening! We were glad to honor Ryan and Jerry "for the remarkable, selfless work they continue to do that impacts families and communities throughout the Delaware Valley" (as Variety CEO Dominique Bernardo so succinctly stated).
Fun fact: Variety honored both Tim Hughes, Sr. and Tim Hughes, Jr. as their 2019 Golden Heart of Variety award recipients. Read more here.