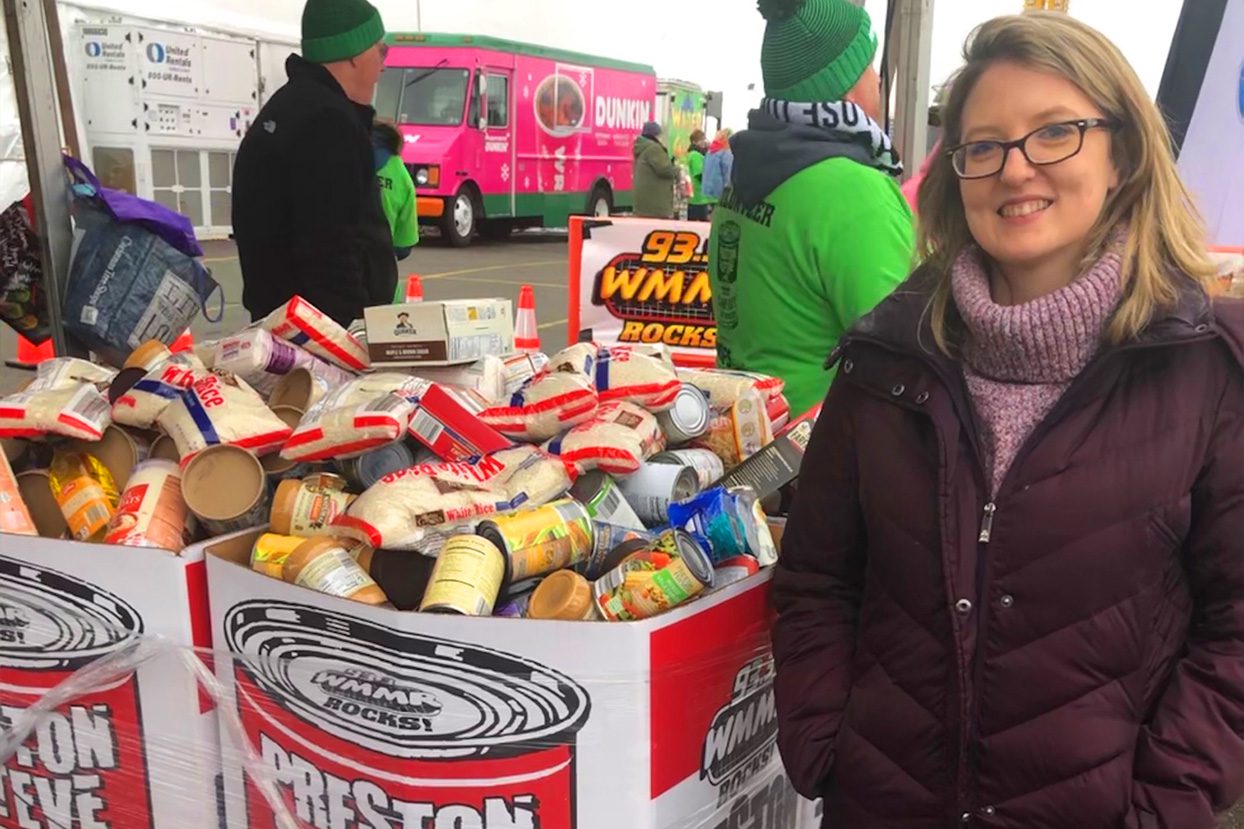 MSS + Move for Hunger + Camp Out for Hunger
It's no secret that we're proud supporters of Move for Hunger, a non-profit organization that works with over 1,000 relocation companies across North America to collect non-perishable food items (16 million pounds' worth to date!) and deliver them to food banks. This holiday season we decided to change it up by hosting a food drive on their behalf as part of 93.3 WMMR's Preston & Steve Camp Out for Hunger! In its 22nd year, the Camp Out for Hunger is a massive days-long event that collects nonperishable food for Philabundance. Fun fact: it's the largest single-location food drive in the country and it's in our backyard!
Our MSS community came together in full support of this very worthy cause–and we had some fun along the way. Halfway through the drive we held a Baggo/Cornhole (the name changes depending on who you ask!) Competition. We paid to play throughout three heats and broke some competitive hearts in the process. In addition, anyone who donated earned the chance to enter their name to win the drop-off contest. If you're unfamiliar: the Camp Out for Hunger is held at Xfinity Live!, the dining & entertainment center located within Philly's Wells Fargo Center Complex. With live music, games, and more, it's a scene to behold! The lucky winners earned a half-day off to deliver the items and enjoy the festivities.
By drive's end, in addition to the donated items, we collected $480 which we used to shop in bulk. In total we gathered a whopping 735.5 pounds of non-perishable items, which will provide meals for over 600 people in need! AND, in total, the Camp Out for Hunger collected 2.6 million pounds of food and $200,000! Thank you to our team members for their big hearts and generosity. And a special thanks to our drop-off contest winners for shlepping the goods and repping MSS at the Camp Out for Hunger. It takes a village!