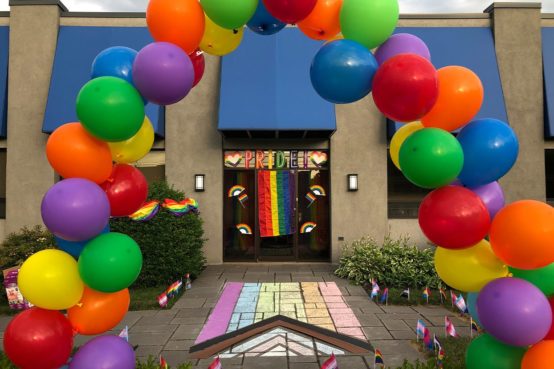 MSS Wins the Take Pride Challenge
June is Pride Month, when LGBT communities throughout the world come together to celebrate the freedom to be themselves. The original organizers chose this month to pay homage to the 1969's Stonewall Uprising in New York City, which helped spark the modern gay rights movement. As part of the month's celebrations, the Montgomery County LGBT Business Council rallied our local community with the Take Pride Challenge: decorate your business or storefront to show your support in the most creative and colorful way you can!
MSS accepted the challenge and ran with it. Special thanks to our in-house artistic geniuses, Sophia & Rich. Their hard work paid off as the Business Council named MSS the Take Pride Challenge Winner!
The Montgomery County LGBT Business Council creates networking, social, and business opportunities for LGBT business professionals and allies in Montgomery County, PA. The organization provides support to the MontCo business community through education, training, professional development, policy advocacy, and adaptation to ensure that workplace environments are welcoming and inclusive regardless of sexual orientations and gender identities.