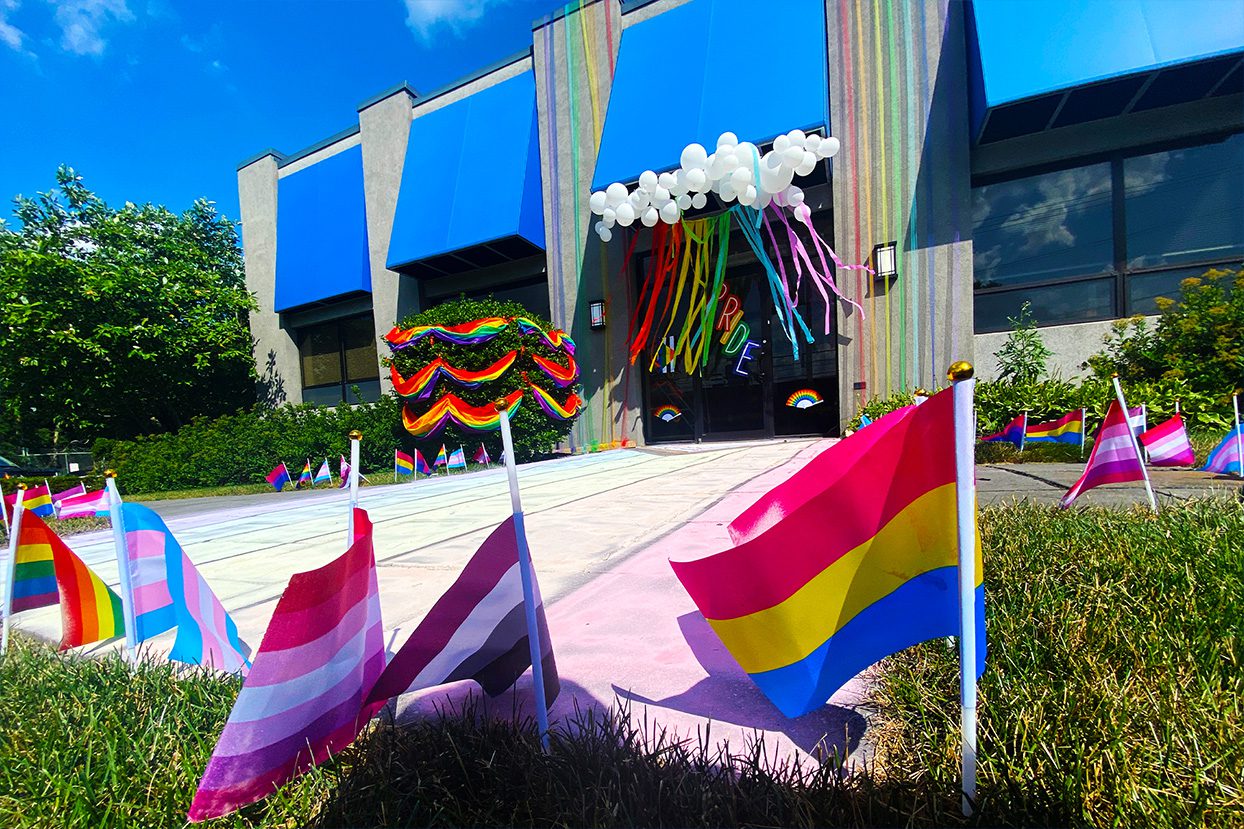 Take Pride Challenge
We rounded out our Pride Month celebrations with a visual demonstration of our support. As members of the Montgomery County LGBT Business Council, we were eager participate in their  Take Pride Challenge, in which local businesses decorate their office or storefront in the most creative way possible.
We were no strangers to the Challenge, having had the honor of winning first place in their 2020 contest. And our in-house talent was determined to raise the bar for a second win. Their hard work paid off! We're thrilled to share that the Business Council named MSS the Take Pride Challenge 2021 Winner! Thank you to the Council for recognizing their wonderful efforts, and congrats to our teammates.
The Montgomery County LGBT Business Council creates networking, social, and business opportunities for LGBT business professionals and allies in Montgomery County, PA. The organization provides support to the MontCo business community through education, training, professional development, policy advocacy, and adaptation to ensure that workplace environments are welcoming and inclusive regardless of sexual orientations and gender identities.
Learn more about the The Montgomery County LGBT Business Council and their mission.